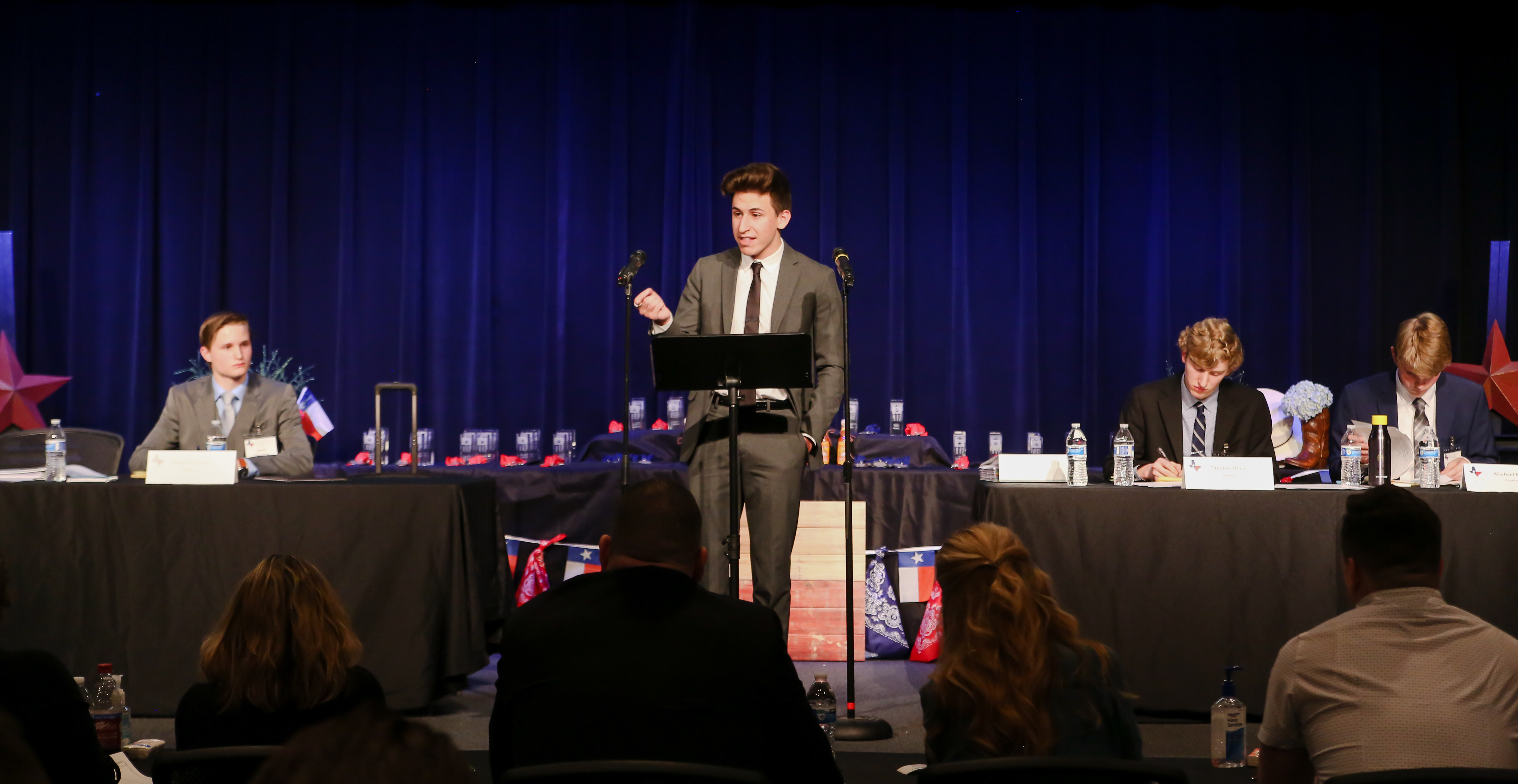 Welcome to Invictus Fides Speech & Debate Camps
---
August 1–2, 9 AM–4 PM: Speech Camp, ages 12–18 — $125
August 2-4, 5 PM–8 PM: Parliamentary Debate Camp, ages 16-18 — $100
August 3–5, 9 AM–4 PM: Team Policy/Lincoln Douglas Debate Camp, ages 12-18 — $175
Location
Lakeside Presbyterian Church
2701 W Southlake Blvd
Southlake, TX 76092
Google Maps
Join us this summer as experienced coaches from Invictus Fides offer you the best possible speech and debate training!
Please note: Our camps are designed only for students who plan to participate in competitive speech and debate with a local club in Stoa during the 2022-2023 school year.
Registration opens Friday, June 10 at noon.
Camp is now full and registration is closed. (updated July 11)
Receive a $25 discount if you sign up for two camps (use code 25off). For families with more than one child attending any of the camps, each sibling will also automatically receive a $25 discount off of the total registration amount.
---
2022-2023 Invictus Fides Tournaments
We will host 3 tournaments featuring all Stoa events at Dallas Baptist University next year. We hope you'll join us!
October 6–8, 2022 — The Prologue
January 12-14, 2023 — The New Year's Resolution
March 16-18, 2023 — The Texas Escalade
---
For questions about registration, contact Tammy Flood at registrar@invictusfides.org.
For general questions about Invictus Fides, contact admin@invictusfides.org.