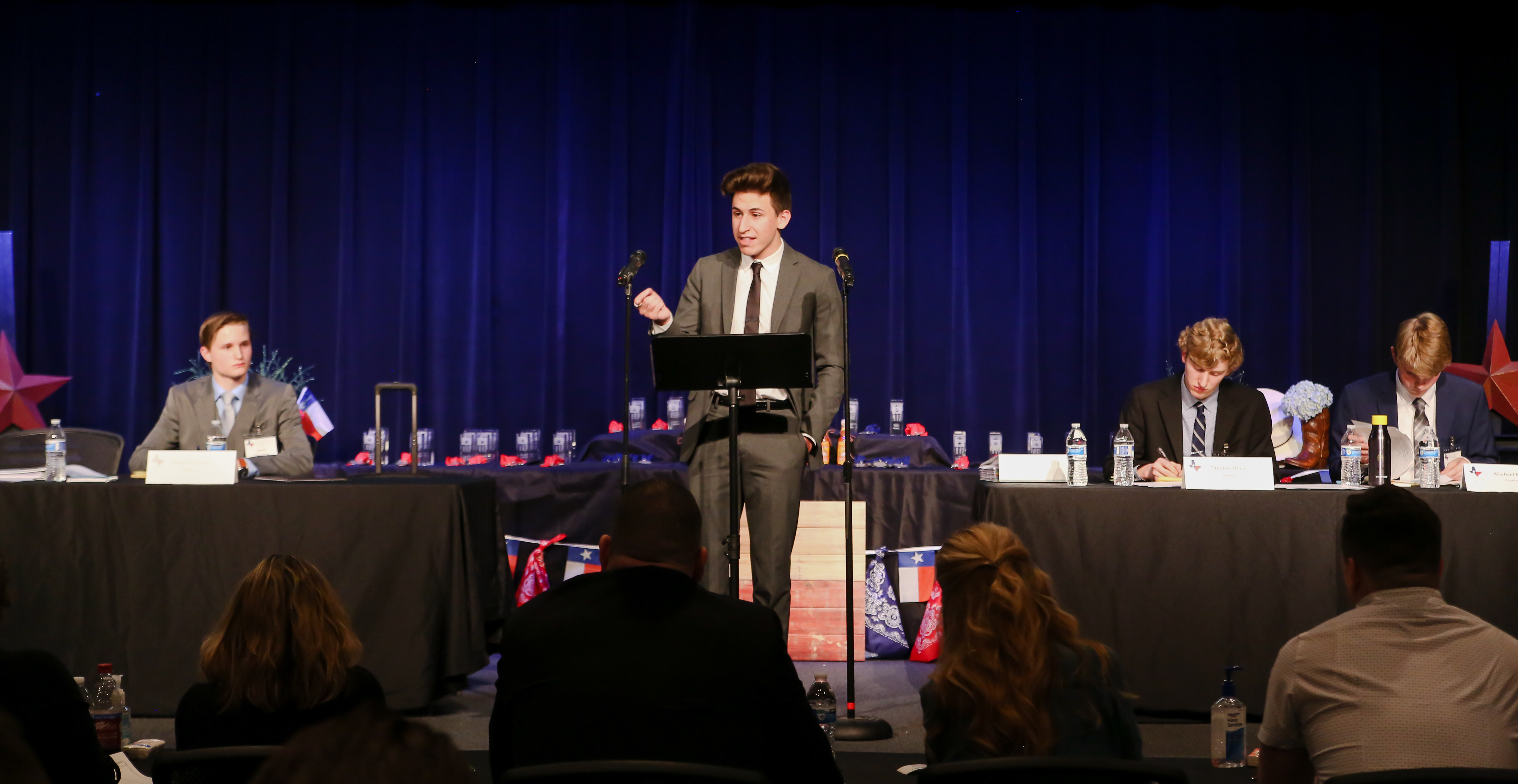 Welcome to Invictus Fides Speech & Debate Camps
---
July 29–30: Senior Speech Camp, ages 12–18 — $100
August 2–4: Team Policy and Lincoln Douglas Debate Camp, ages 12-18 — $150 (space is limited)
August 5–6: Parliamentary Debate Camp, ages 16-18 — $100
All camps will take place from 9:00 AM–4:00 PM each day.
July 29–30: Junior Speech Camp, ages 5-11 — $100; for younger siblings of Senior Speech Camp participants only (space is limited)
Location
Lakeside Presbyterian Church
2701 W Southlake Blvd
Southlake, TX 76092
Google Maps
Join us this summer as experienced coaches from Invictus Fides offer you the best possible speech and debate training!
This year's speech and debate instructors include the 2021 Stoa National Team Policy Debate and Parliamentary Debate champions!
Registration opens Monday, June 7 at noon.
Registration closes Thursday, July 15 at midnight.
Receive a $25 discount if you sign up for two camps (use code 25off). For families with more than one child attending any of the camps, each sibling will also automatically receive a $25 discount off of the total registration amount.
---
2021-2022 Invictus Fides Tournaments
We will host 3 tournaments featuring all Stoa events at Dallas Baptist University this year. We hope you'll join us!
October 7–9, 2021 — The Prologue
January 13–15, 2022 — The New Year's Resolution
March 10–12, 2022 — The Texas Escalade
---
For questions about registration, contact Tammy Flood at invictusregistrar@gmail.com.
For general questions about Invictus Fides, contact admin@invictusfides.org.